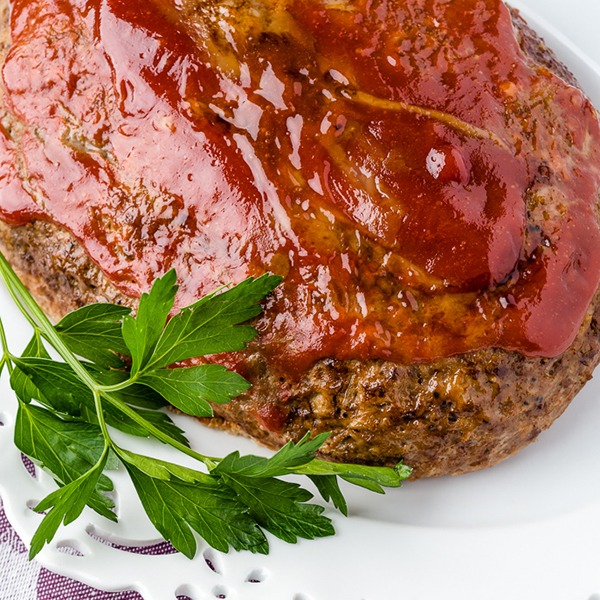 If cold weather is all you see in the forecast, curl up and get cozy with delicious comfort foods, made easy. Classic comfort food like pot roast, macaroni and cheese or meatloaf can provide inner warmth and help make those bitter winter nights more bearable. These classic comfort food recipes have been adapted to fit in your favorite kitchen appliances so that they do all the work while you can keep snug by the fire.
Slow Cooker Meatloaf
Slow cooker meatloaf means you don't have to be home for hours while it cooks – just prepare it the night before and put the crock in the fridge. Before you leave for work, put the crock in the slow cooker, set the timer and come home later to a satisfying dinner. Not only is cooking meatloaf in the slow cooker easy, it's also more flavorful. The slow cooker's ability to retain moisture bodes well for this dish, since the biggest complaint of a failed meatloaf is it was too dry.


Rice Cooker Macaroni & Cheese
Sure, mac & cheese can be easy to make from a box, but when you're craving the kind with real cheese, butter and milk, then the blue box variety just won't cut it. That's why the rice cooker is the next best thing – it creates that made-from-scratch macaroni & cheese flavor while letting you bypass the roux and pots and pans.


Slow Cooker Beef Stroganoff
Coming home from work when it's already dark is something we all dread in the wintertime. But you can make those dark evenings brighter by coming home to a stick-to-your-ribs meal like Beef Stroganoff. Let the slow cooker do all the work of simmering beef and mushrooms in a thick, creamy sauce. All you have to do is cook up some egg noodles to serve them over.


Slow Cooker Pot Roast
Pot roast may seem like it requires the work reserved for a Sunday dinner, but it can be an any-day dinner when you make it in the slow cooker. There's no need to sear then roast, and you don't have to monitor the cooking process like you do in a traditional oven.


Panini Press Grilled Cheese
You're probably thinking – how can you simplify something as simple as grilled cheese? By using a fool-proof, nonstick appliance. A panini press reduces the risk of burning a grilled cheese sandwich (oh the horror!). Plus it gives you the flexibility to stack up your grilled cheese with upgrades like bacon, tomatoes … or you know, more cheese.


Slow Cooker Chicken Soup
When a soup has been deemed "good for the soul," you know it's a classic comfort for whatever ails you. So whether it's the flu or just a bad day, make whipping up this healing soup easy by using pre-cooked chicken. The slow cooker is one of the best tools for meal prep because you can cook a large amount of food at once, to use later. Case in point: shredded chicken. Freeze it in small batches, then add into soups.


Slow Cooker Lasagna
Carbs and comfort go hand-in-hand, so when it's a warm, hearty pasta dish you're craving, dig into the dish that offers the perfect trifecta of meat, cheese and noodles: lasagna. There's no reason to settle for the frozen option. With a little prep work of browning meat, you can assemble uncooked noodles and the rest of the ingredients, all in the crock of your slow cooker.


Hand Mixer Mashed Potatoes
It'd be wrong not to include the most comforting side dish in this list, and hands down, that's mashed potatoes. Pair it with other classics like meatloaf, pot roast or fried chicken, and you've got a plate full of comfort. Speed up the mashing process with a hand mixer – it not only makes quick work of turning cooked potatoes into whipped potatoes, it also makes mixing in add-ins, like cream cheese or herbs, super easy.


Slow Cooker Chicken Pot Pie
Other savory pies may try, but nothing beats the flavors of a warm, chicken pot pie. But who has time to make that creamy, hearty filling and a pie crust? Create this winter classic at home without having to get out the rolling pin by using the slow cooker. All the filling ingredients go into the crock and turn into a deliciously thick stew that you can top with a biscuit.


Spiralizer Apple Pie
On the sweeter side of things, dessert pies are a year-round comfort food. But come winter, a warmed slice is what can make those chilly evenings tolerable. You can easily adapt a time-honored pie like an apple one into an easy, homemade dessert. Start by buying store-bought dough, and then use a spiralizer to perfectly slice your apples in just seconds. Don't forget that scoop of vanilla ice cream!
This list is just the beginning of classic comfort foods, so take these tips and tricks and apply them to some of your favorites. With so many more weeks of winter, you've got plenty of time to try them all – so put on your warmest sweater, light a fire, and dig in.