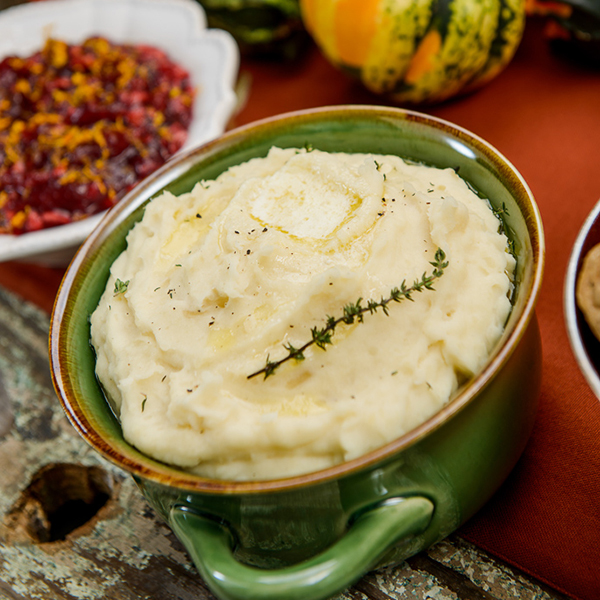 There's no question that mashed potatoes are a Turkey Day necessity. But when you're cooking multiple side dishes, it can sometimes be hard to find an appliance not in use – or not already covered in pumpkin puree or turkey gravy – when you need it. Plus, mashing them by hand is tedious at best and painful at worst. Put the hand masher down and back away from the whisk. Try one of these helpful methods to make mashing easy or to free up your stove.
Roaster Oven Mashed Potatoes
It's not as well known that the roaster oven can do more than make a juicy, delicious cut of meat. Most roasters, in addition to the obvious (roasting), can actually cook and bake just like a regular oven, plus keep food warm during serving. For this make-ahead recipe straight from the Hamilton Beach Test Kitchen, you can make a batch of twice-baked mashed potatoes casserole-style a day in advance, and just pop them in the roaster oven before mealtime.
Sous Vide Mashed Potatoes
For an easy and hands-off way to make mashed potatoes – which might be just the Hail Mary you needed during the 11th hour of Thanksgiving Day prep – consider cooking them sous vide. The technique requires either an immersion circulator or the Hamilton Beach® Professional Sous Vide and 6QT Slow Cooker.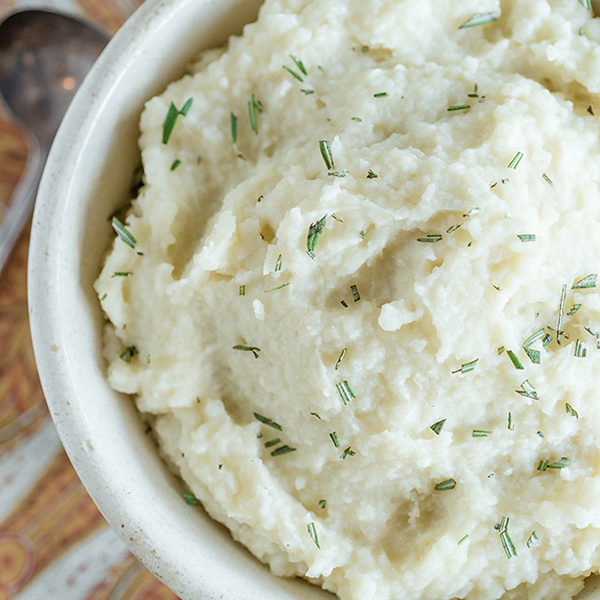 Our recipe for Sous Vide Garlic & Herb Mashed Potatoes is a multitasker's dream because you can tend to other things while the flavors of the garlic and herb infuse the potato. The recipe calls for cooking the potatoes for three hours, but if you find yourself with your hands full when the timer goes off, they can stay in the temperature-controlled water bath without overcooking until you're ready to mash 'em up.
Slow Cooker Mashed Potatoes
Free up a burner for other dishes and turn to the slow cooker to make your mashed potatoes. Not only can you make a fairly large serving size in a standard sized slow cooker (our recipe for Slow Cooker Easy Mashed Potatoes serves 20), but you can switch it to the Warm setting when it's ready and serve straight from the slow cooker. For a sweet spin on the classic mashed potatoes recipe, try out our Slow Cooker Cranberry Sweet Potatoes.
Stand Mixer Mashed Potatoes
Using a stand mixer for mashed potatoes is a tried and true method because it saves a lot of arm pain from having to manually mash them. This appliance is so straightforward, it's compatible with almost any mashed potato recipe.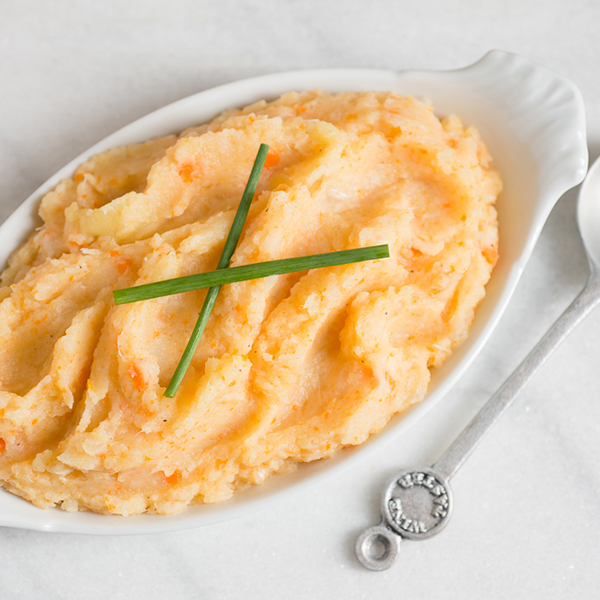 You do need to be careful not to overprocess the potatoes, so mix with caution – the more you handle them, the more likely they are to develop a glue-like or tacky consistency. For best results, like for this Zesty Mashed Potatoes recipe, use the flat beater attachment instead of your whisk attachment.
Hand Mixer Mashed Potatoes
What's the advantage to using a hand mixer over a stand mixer? One less big mixing bowl to cram into your already over-loaded dishwasher. In just one pot, you can boil your potatoes on the stovetop, drain them, add your ingredients and mix it all together with your hand mixer – just avoid using a non-stick pot, since the beaters can damage the coating. Try a twist on classic mashed potatoes this year by making Root Vegetable Mashed potatoes or stick with a classic mashed potatoes recipe that can be assembled all in one dish, which is something you'll be thankful for come clean-up time.
---
Additional Tips and Techniques