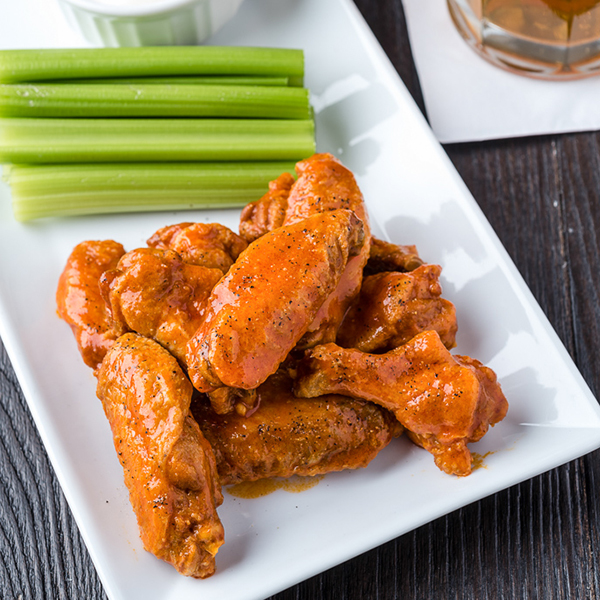 The best tailgate setup – the one that's the envy of all the other tailgaters – doesn't just get thrown together on the day of the big game. Though it does take preparation to achieve tailgating greatness, you'll be glad you did it when you're outdoors enjoying the food and festivities with friends. How exactly does the ultimate tailgate party come together? Read on for our best tips.
Plan, Plan, Plan

Make a list beforehand, and there'll be no forgetting the mustard on game day. No level of detail is too great here. After you plan the menu and your grocery list, write down every single other thing you might conceivably need, from spare spatulas (you don't want to use the same one to handle raw meat that you'd use to serve) to extra ice (you'll always need more than you think you will). Non-food items are just as important as food: you'll want games, sunblock, phone chargers, a radio, trash bags and cleaning supplies, to name a few. Keep your list handy the day of the tailgate so you can check off items as they get loaded into the car.

Prep Foods the Night Before

Anything you can do the night before, go ahead and get out of the way. After all, you want to be able to focus on leaving early to get a good spot in the parking lot. Form burger patties, marinate meats, assemble your skewers and slice up burger toppings so you have less to worry about when you're trying to grill.

Vacuum Seal Foods in Advance

When you pack food items, especially raw meats, in plastic food containers they tend to get jostled around and can even leak during transport. To save yourself a game day headache, vacuum seal individual items like kebabs so you can just open them up, toss them on the grill and throw away the packaging. There will be no bacteria lingering from uncooked meats in plastic storage containers and fewer dirty dishes at the end of the day. If there's any uncooked food, they can stay in the cooler in their packaging and returned to the refrigerator when you return home.

Pack Smart

A plastic, under-the-bed storage bin makes for a great way to transport your supplies, like spatulas, bottle openers, skewers and more. Because it is large yet shallow, it is easy to see everything you brought rather than digging around in a deeper bin.

Serve Brunch

Sometimes the thought of lighting up a grill doesn't sound like the way you'd want to spend a relaxing weekend morning. Alternative menu: ditch the burgers and make brunch instead. If you have a power source, pack a griddle for pancakes, bacon, eggs and sausage. To optimize these foods for a tailgate, make them into finger foods, like we did in our recipe for Pancake Tacos. If you feel adventurous, bring the waffle maker along and wow your guests with Tater Tot Waffles.

Keep Food Warm

If you do have electricity, don't forget to bring the slow cooker. You can use the warm setting to keep your meal at a food-safe temperature once it's fresh off the grill. Some slow cookers have special clips on them to keep the lid sealed tightly for transporting food, meaning you can even whip up a batch of chili or wings ahead of time and get it safely to the game, without it ending up on your car floor.

Make it Look Festive

Make sure your food not only tastes good but looks good as well. Our Football Deviled Eggs and Football Field Party Dip are instant crowd-pleasers thanks to their fun presentation. You can also attach little team flags to toothpicks and place them in appetizers like we did with our Slow Cooker Turkey Meatballs with Marionberry Barbecue Sauce.