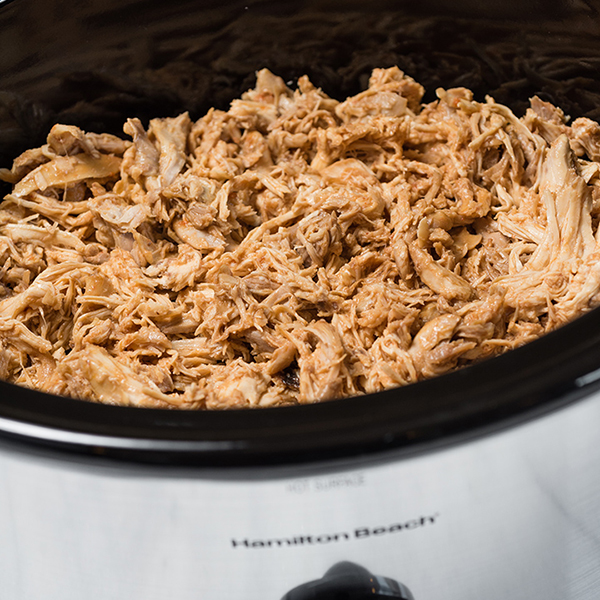 If you are struggling with a picky eater at your dinner table, it can be a challenge to provide nutritious meals. With some simple tricks, your slow cooker can help you make healthy meals for even the pickiest palate. Remember — it's easy to cave to picky eater demands, but persistence pays off. It typically takes kids multiple times to try things before they like them.
Swap Ingredients
It's easy to adapt recipes to different tastes, dietary needs or what you have on hand around the house. Switch the beef for pork or chicken or add in grains for a different texture. Leave the hot sauce and spicy seasonings out of the recipe and put them on the table instead. This way, everyone can add those flavors how they please to their own plate of food. Or if your little one doesn't like their foods mixed together, cook the meat in the slower cooker, and make the vegetables quickly in the microwave or stovetop.
Change the Texture
Here's a tip to make your pot roast look a little more appealing: save the veggies and add them in closer to when the meat is almost done so they stay bright and colorful. This can also prevent that mushy texture picky eaters tend to steer clear of. Give your slow cooker meals a little extra attention to prevent overcooking, and remember to go easy on the liquids – too much can create a soupy texture.
Enlist their Help
A picky eater slow cooker meal should start with them. Find the perfect kid-friendly slow cooker recipe by letting your child choose what to make. Then have them help make the dish so they'll be excited about trying what they created. You can also put together easy, low-maintenance meals by combining your child's favorite store-bought sauce, like marinara or salsa, with a protein. Start here for ideas to build your own recipes.
Add Some Toppings
Lift the ban on playing with your food and let the kids have fun creating their own masterpieces with build-your-own baked potatoes. Bake the potatoes in the slow cooker, then set out fun toppings like cheese, sour cream, broccoli and bacon so kids can choose their favorites. Try this with slow cooker salsa chicken for tacos too!
Don't Skip Dessert
Build a positive association with the slow cooker by using it to create delicious desserts no picky eater can resist. It doesn't get much better than a warm, triple chocolate cake that just required adding ingredients and pressing a button. Cobblers are another favorite dessert for the slow cooker.
With a little planning and creativity, you can easily make a variety of meals and dishes in the slow cooker the whole family will enjoy – including your picky eater. Don't give up. And when you reach that perfect moment where everyone is eating the meal you effortlessly prepared in the slow cooker, be sure to give yourself a high-five.
---
Additional Slow Cooking Tips & Techniques