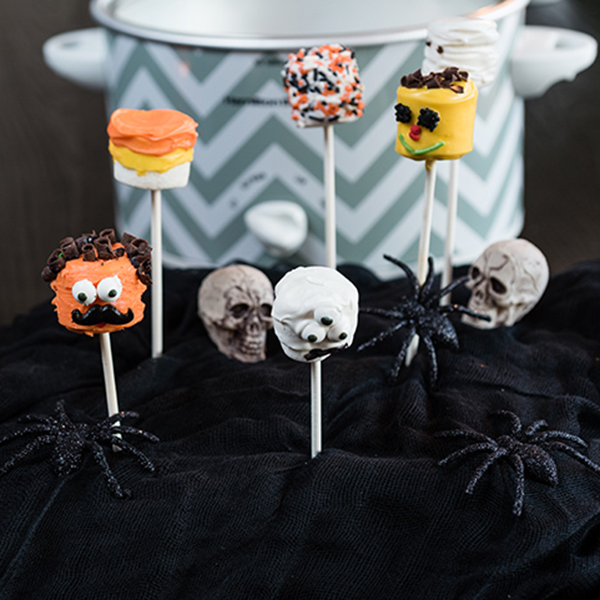 How many times a year do you get the chance to throw a totally unconventional party? Take advantage of the quirkiness of Halloween by throwing the coolest and kookiest of gatherings. We've rounded up the tricks; you provide the treats.
Pick a Theme
A clever theme will differentiate your Halloween party from other festivities your guests might attend this year and help drive you in your decision making. Once you pick a theme, other details will fall into place, like décor, costumes and entertainment. Whether you choose a classic monster mash, an extra-spooky haunted house, the Great Hall of Hogwarts or even an alternate dimension a la Stranger Things, the second people arrive they will immediately be whisked away to another world. Not a fan of spooky? A fall theme will make just as good a backdrop. Don't forget to mention the theme in the invitation, so guests can plan their costumes accordingly.
Craft the Menu
Ward off hungry spirits by providing plenty of food. Candy isn't the only thing you'll want to have on hand.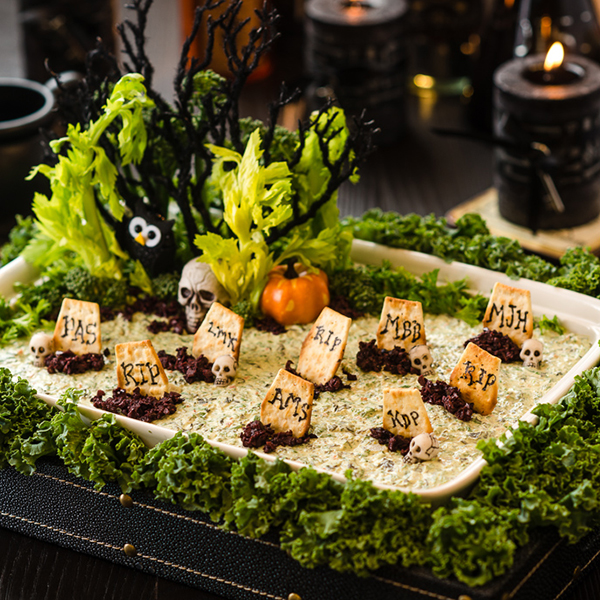 Kick your food game up a notch with fun, festive foods like slow cooker caramel apples, graveyard artichoke dip and pumpkin donuts. If little ghouls and boys are invited, have them make some treats themselves. They'll love decorating their own Halloween-themed cupcakes, making their own marshmallow treats, and turning English muffin pizzas into jack-o-lanterns.
Of course, you'll want some more substantial food. Buffalo chicken wings, mini meatballs and fried macaroni and cheese are all tried and true party foods that are easy to prepare in advance.
Plan Activities
No party is complete without entertainment. Kids will love pumpkin painting, bobbing for apples, scavenger hunts, Pin the Spider on the Web and spooky arts and crafts. A Halloween piñata will amuse the kids for a bit and is the perfect vehicle for – yup – more candy. Adults can get in on the fun too with games like scary movie trivia and Halloween bingo. You can also create a scary photo booth and, if you feel really ambitious, stage a murder mystery and ask your guests to solve it.
Create Ambiance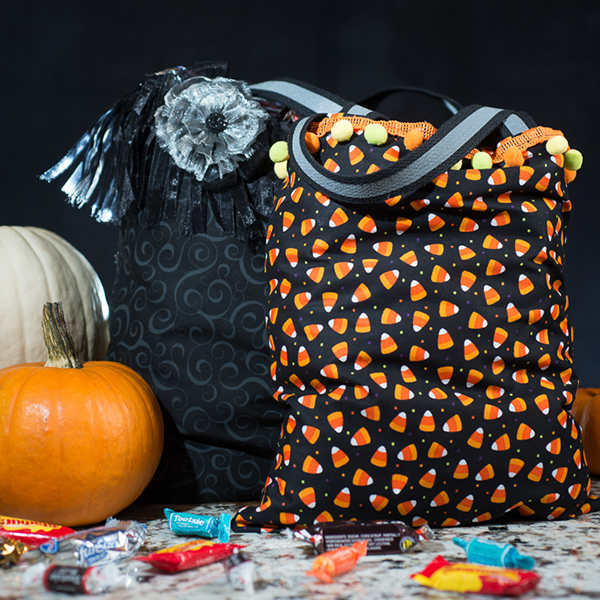 Decorations are key at a Halloween party. You don't need to go overboard at the party store buying décor when there are tons of DIY projects you can do for much less. Look for spooky printables online to hang on the walls and tuck into your picture frames around the house. You can also print off pumpkin carving stencils online and download free Halloween fonts for banners, menus and any other signage you want. Be sure to download a spooky soundtrack and create a fun playlist ahead of time. Finally, when the guests are arriving, project an old scary movie on a blank wall and turn the lights down.
Have Fun!
Whether the party is for the kids or kids at heart, you can't go wrong with good friends, festive foods and a spirited ambiance. Take advantage of the special occasion and don't forget to relax and enjoy yourself on the day of the big party.
Want more spooktacular tips? Read our article on Easy Halloween Recipes & DIY Ideas!