VIEW MORE RECIPESTutorials & Tips
Top Test Kitchen Tips For Delicious Turkey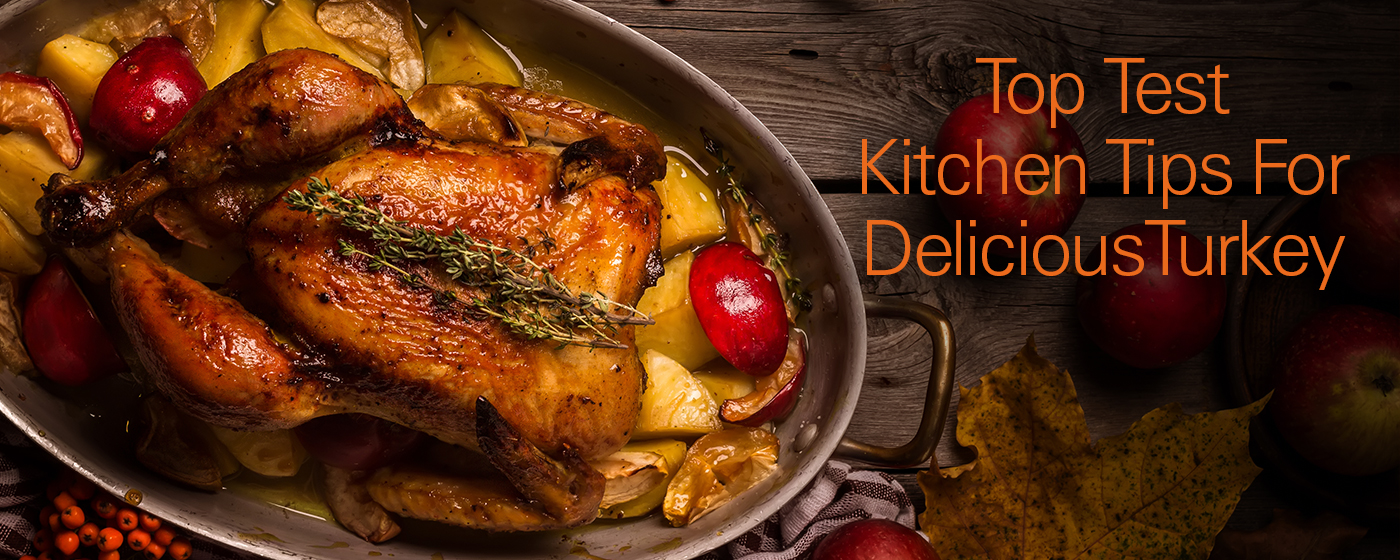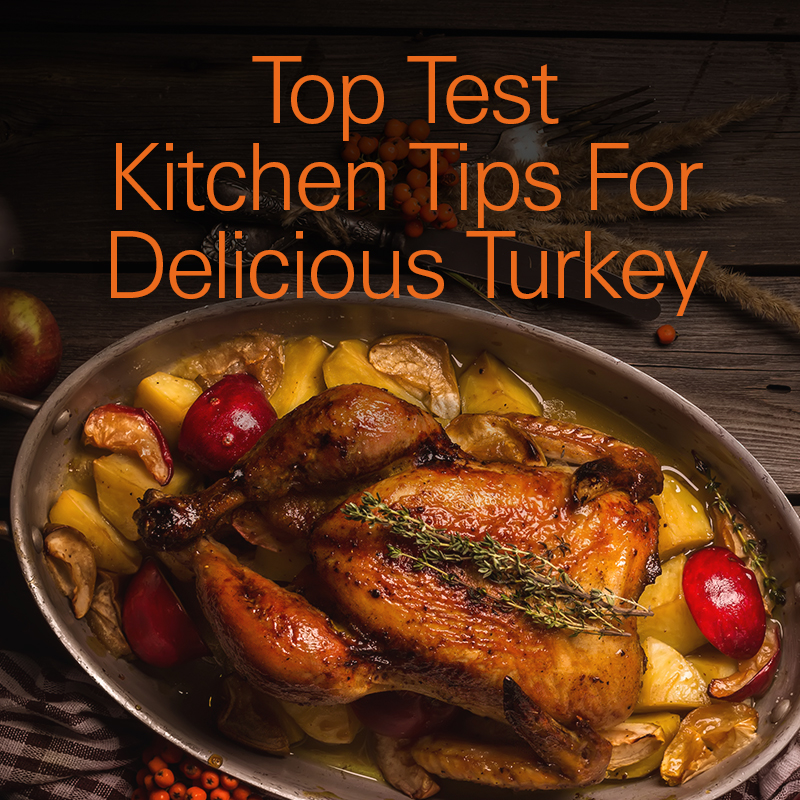 Make sure your frozen turkey is fully defrosted.

For a whole turkey, allow 24 hours for every 4-5 pounds. For a turkey breast, allow 1-2 days. It is important to keep the turkey cold while it's thawing; the refrigerator method is easiest.

Plan cooking time.

If you're using a regular oven to cook a whole turkey, estimate an hour of cooking time for every 4 pounds of turkey. A 12-14 pound turkey would take about 3-4 hours and a 20-24 pound turkey would take about 5-6 hours. If using a roaster oven, your cooking time will be about half that time.

Factor in stuffing.

Add 30 extra minutes to the roasting time, and use a thermometer to ensure the center of the stuffing reaches at least 165 degrees F. Remove the stuffing before carving the turkey.

Let it rest.

When your turkey is done, remove the turkey from the oven and tent it with foil. Allow it to rest for 20-30 minutes while you heat up side dishes and make the gravy. Resting allows juices to redistribute so your turkey will be moist and delicious.

Get your money's worth by using the extras.

Save the giblets and trimmings (minus the liver) and brown them on the stove. Drain the fat and simmer the extras with veggies and herbs to make a delicious stock for your gravy. Save the carcass and make a big batch of stock in a large pot with the veggies and herbs you didn't use up.
---
Additional Turkey Tips & Techniques
Top Test Kitchen Tips For Delicious Turkey >