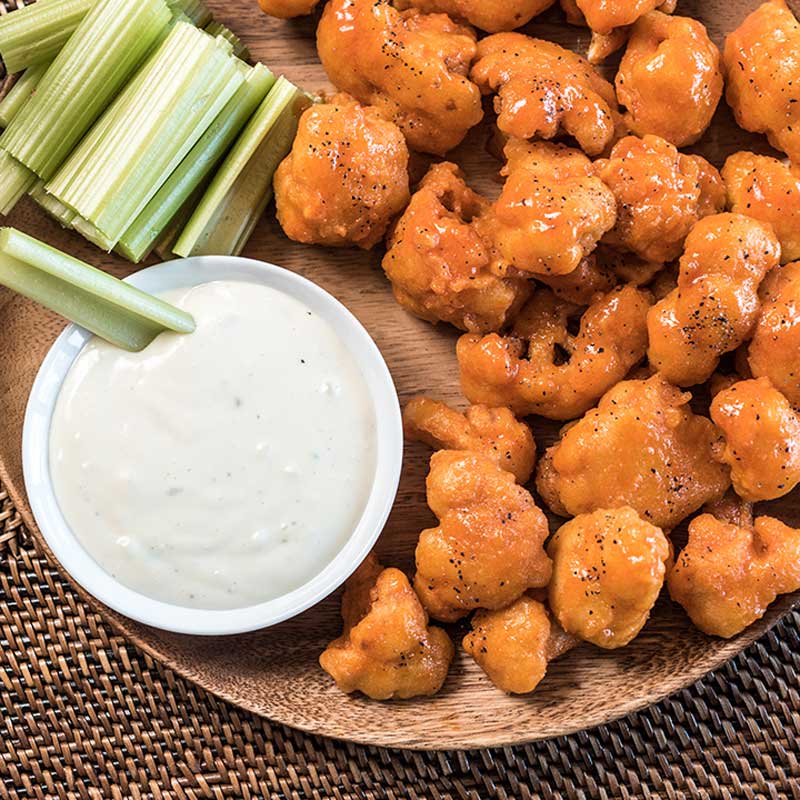 If you want to make tasty chicken wings, crispy french fries, or even crunchy cauliflower, the best way to do it is in a deep fryer. Deep frying can make food crispy and delicious on the outside, while still tender and juicy on the inside. Experimenting with deep fryers can seem to be intimidating, but if you follow these five tips, and use one of our favorite recipes below, you'll get perfectly golden results at home.
1. Safety First
Deep-frying is a fast, clean way to fry foods. Part of being comfortable with this cooking method is to know and practice the safety guidelines of your deep fryer. For example, you should never fill oil above the MAX fill mark and never leave the fryer unattended while it's on. Read through your fryer's manual before using so you can prep, fry and enjoy without worry.
2. Overcrowding Leads to Undercooking
If your food turns out not so crispy, or is taking a while to cook, chances are you've put too many pieces in the fry basket at once.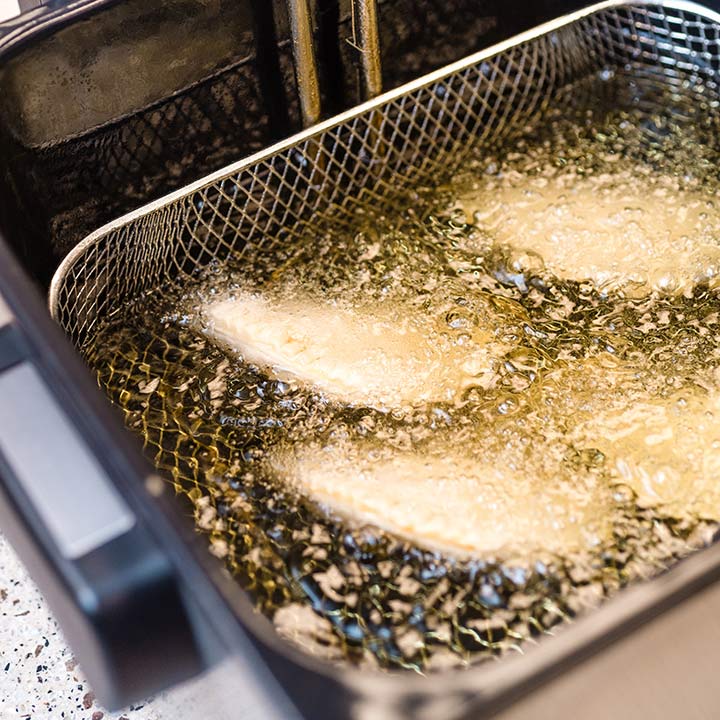 For best results, fry a single layer of food for each batch. Be sure to consult your deep fryer's manual, it might have a quantity guide based on your fryer's capacity.
3. Maintain the Perfect Temperature
The difference between a crispy, golden French fry and a grease-soaked piece of potato can be just a few degrees of temperature. Keep an eye on your deep fryer's temperature setting during frying and in between batches. If it drops down, give it time to heat back up before adding more food.
4. Dry, Then Fry
Everyone knows oil and water don't mix, but that's especially true when the oil is incredibly hot. Excess water is what leads to hot oil splattering. So even if you're using batter, make sure you blot fresh foods first with a paper towel and remove large pieces of ice from frozen items.
5. Use the Right Oil
Frying foods in butter, margarine, olive oil or animal fat is not recommended because of low-temperature smoke – that's the point at which a fat begins to break down and burn. You'll want to use a good quality vegetable or peanut oil that you filter after each use and change regularly for optimum frying and flavor quality.
Following these 5 simple rules will have you deep frying everything from chicken to french fries like a pro in no time. From game day to birthdays, deep frying food is a great way to make a delicious snack or meal.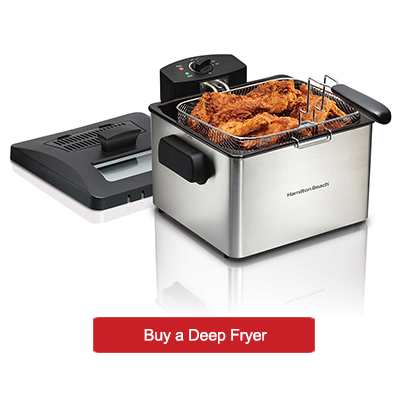 ---
Additional Tips and Techniques