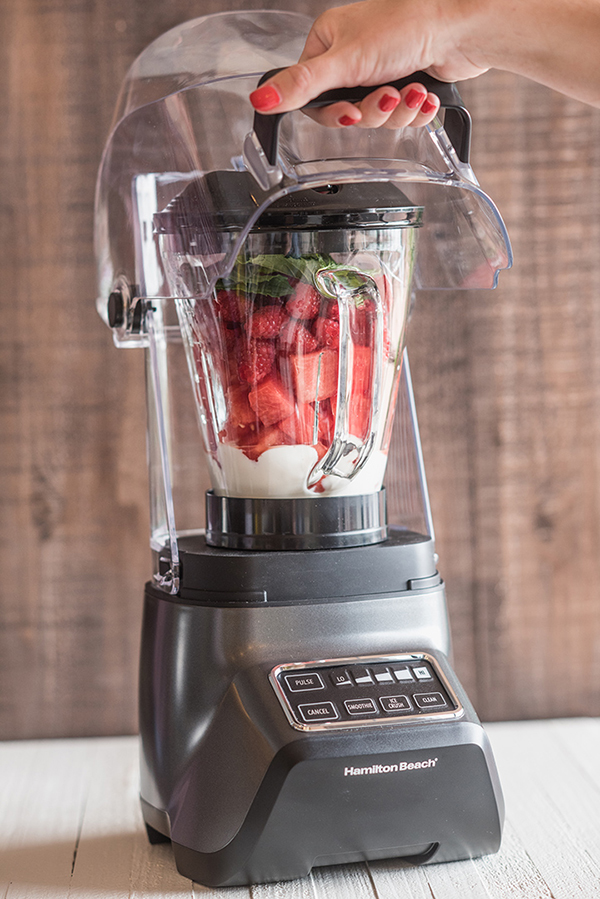 Blenders have come a long way over the years, but because they have so many different features and functions now, it's easy to get analysis paralysis when it comes time to make a purchase. With a little research, you can find one that seems almost tailor-made to your specific way of life.
First, think about what's most important to you. Do you want a pro-style machine that can blend, pulse, slice, dice and emulsify or are you an apartment dweller with limited cabinet space in search of the smallest model on the market? Whatever your lifestyle, here's a guide to some of the new features and technology to help narrow your choices.
Pro Features
If you're a seasoned cook, you might want a machine that can handle it all. Many top-of-the-line models have more sophisticated settings than the typical low-medium-high. Instead, variable speed dials allow you to have ultimate control during the blending process, letting you blend, chop or puree to your exact specifications without the worry of over or under processing. Pro-style blenders also have the most power—expect about 1800 watts of peak power—so you can quickly blend the toughest ingredients without issue. Of course, higher-end models typically come with higher price tags, so it's worth considering if the extra features are something you'll get a lot of use out of.
Time-Saving Innovations
Starting the day off with a protein shake or smoothie can be time-consuming, so look for a blender that has time-saving features built in. One thing to look for are models that are designed to blend and go, so you can blend your drink in a personal-sized jar, attach a travel lid, and take it with you. Other models have one-touch smoothie buttons that cycle through a sequence of functions in 45 seconds, to produce the perfect smoothie on the first try with minimal effort.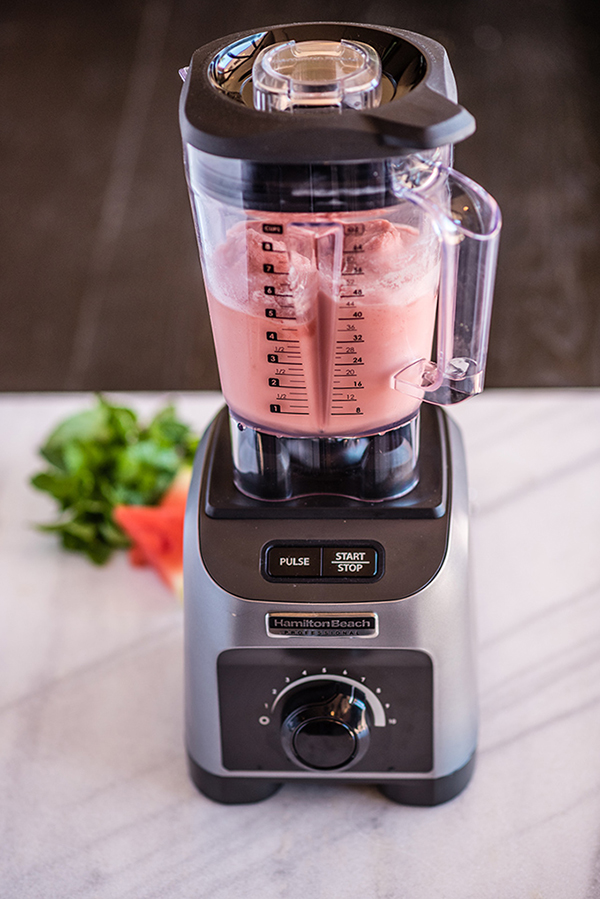 Designed to Make Less Noise
If you are concerned about waking up the whole family when making your morning shake, keep an eye out for blenders designed to dampen the sound. Some come with a sound shield that covers the jar during blending. Others are built to have increased airflow around the motor and rubber-mounted components, which help dampen noise during blending.
Compact Size for Small Spaces
For a blender that needs to be stored in tight quarters, consider a single-serve blender, since their footprint takes up the minimal amount of space. The jars are typically about 14 ounces, which can handle your morning protein shake as well as dressings, small batch salsas and more. Look for one with a cord wrap, to keep things neat and tidy in the cabinet or when sitting out on the counter.
Optimal Size for Large Groups
If you often have friends over for frozen drinks and icy cocktails, or a big family who loves to make milkshakes together, look for large size jars (think 40 ounces or up) that will reduce the need to make multiple batches. Bonus: a built-in dispenser makes for a crowd-pleasing feature.