Whether you've had a drink mixer in your family for decades, or are considering buying the latest Pro model, there are several ways to put that mixer to good use. From protein shakes to breakfast batter to milkshakes (of course!) here are some of our favorite – and fun – ways to use your Drink Mixer.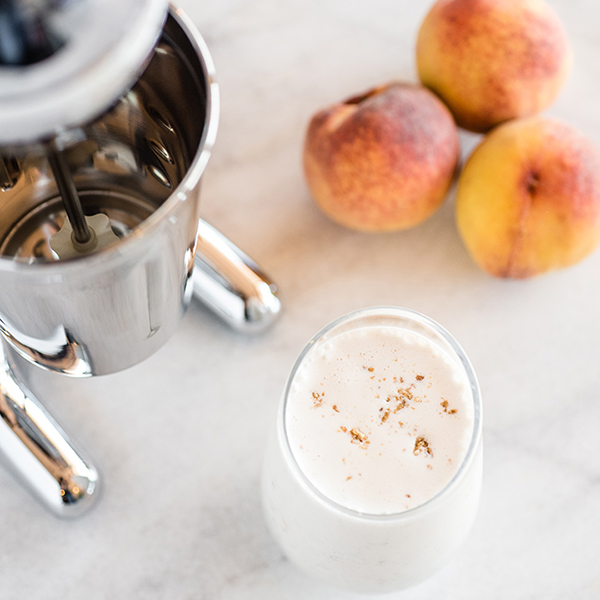 Milkshakes
Milkshakes are a given, but what's so great about using a drink mixer for milkshakes? It keeps the texture nice and thick, just like the shakes you get at a diner. Plus, you have the freedom to customize your shakes and malts. Keep it sweet and simple with chocolate, or add some crushed candies and cookies for a decadent treat. Or swap out candies for fresh, chopped fruit.
Breakfast Batters
Don't reserve the drink mixer for dessert. Start your day with by mixing homemade buttermilk waffle or blueberry pancake batter right in your metal drink mixer cup. The cup also makes it easy to pour the batter directly onto your waffle maker or griddle.
Omelets and Scrambled Eggs
Skip the manual task of whisking eggs for omelets and scrambled eggs and use the drink mixer. The easy, quick mixing will create fantastically fluffy results. The drink mixer is perfect for mixing together omelet add-ins like cheese, chopped veggies and herbs.
Smoothies & Protein Shakes
Avoid powder clumps in your after-workout snack by using a drink mixer. Sized just right for a single-serve smoothie or protein shake, the drink mixer is great for mixing your favorite healthy drink to perfection.
Cocktails
Put the cocktail shaker down and pour your ingredients into the drink mixer. The agitator can mix favorites like the bloody mary, martini and Manhattan to the perfect blend. Just pour over ice, garnish and serve. Or add a special kick to a milkshake by adding rum or a sweet liqueur.
Bonus Tip: For simple soups, use your drink mixer to combine the ingredients. This works well for soups without chunks like tomato basil. Once you've mixed the soup up, just pour it into a saucepan and heat.
Test Kitchen Do's and Don'ts
Do make sure your ingredients are cold. The colder the milk, the thicker and more frothy the milkshake.
Don't try to crush ice. The drink mixer cannot blend or crush ice, but you can add in crushed ice for a frosty drink.
Do add mix-ins last. Syrups, powders and crushed candies and fruits should be added last, just before mixing, to prevent them from sinking to the bottom.
Don't over – or under – fill. Follow the minimum and maximum level marks on the cup to prevent under mixing or overflow.