It may be tempting to pick up a pack of pre-cut butternut squash at the grocery store, but you can save a good amount of money over precut by investing a few minutes with your knife and cutting board. Slicing a rock-hard butternut squash can be tricky, we know. But, we've developed a step-by-step method to make preparing your favorite fall and winter squash dishes easy.
Heat It Up
If you want to bake halves of squash in the skins, microwave it for about two minutes to soften the skin for easier cutting.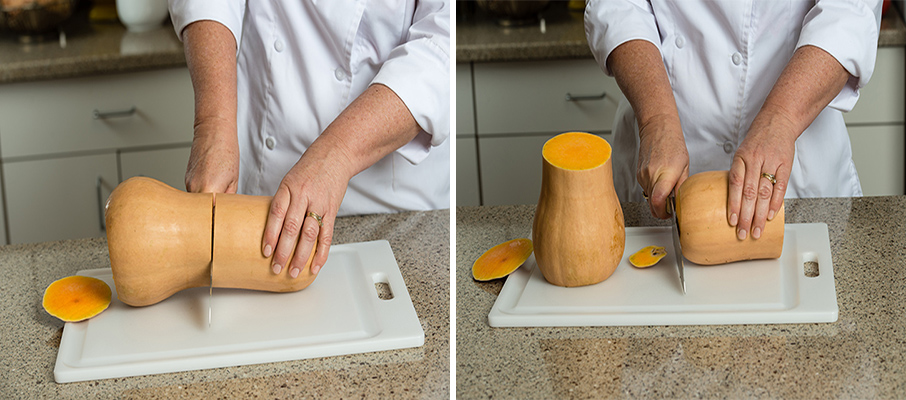 Hold It Steady
For soup making or roasting, you'll need to peel and cube it. This is easiest if done in smaller pieces, especially if you're using a large butternut squash. Begin by cutting a small slice from the bottom and the top and cut the squash in half. Stand the squash piece upright and peel with a vegetable peeler or paring knife using downward strokes. Once the skin is removed, slice each half lengthwise.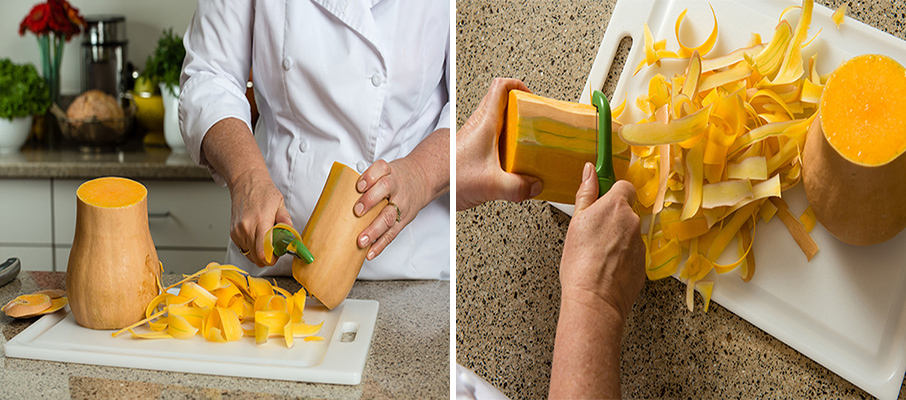 Dice It Up
Remove the seeds and any soft flesh using a large spoon. You can save the seeds and roast them for a delicious snack or garnish. Place the flat side down on the cutting board to keep it from rolling and to make it safer to cut. Slice the squash across in 1" sections. Then, stack two sections at a time and slice lengthwise and then across to create 1" cubes.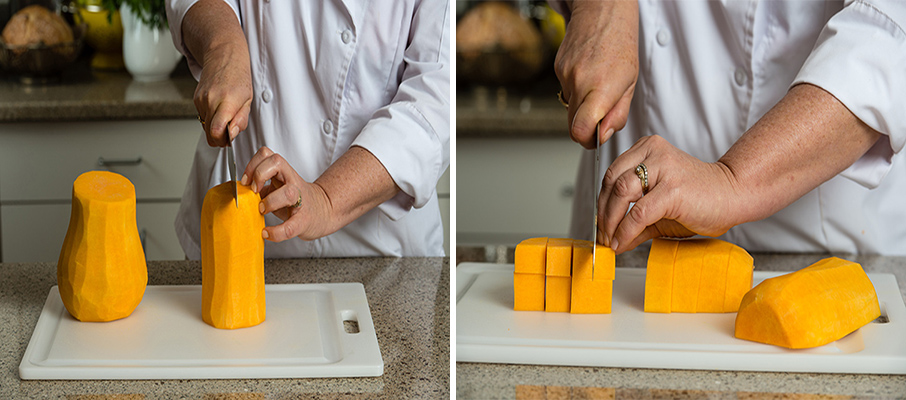 Need some inspiration? Visit our recipes page for sweet and savory ideas to cook with butternut squash.