If you're a true coffee lover, it's hard to resist those prepackaged coffee gift sets in abundance during the holidays. With great syrups and beans from a local roaster, they can be hard to pass up.
This year spread the cheer by making a festive gift set at home. By adding your own personal touch, you're sure to please any coffee connoisseur on your list and a DIY version can be much less expensive. We have two options below. Put on your elf ears and follow these easy steps for a sure way to add a bit of joy to the season.
Coffee Grinder Gift Basket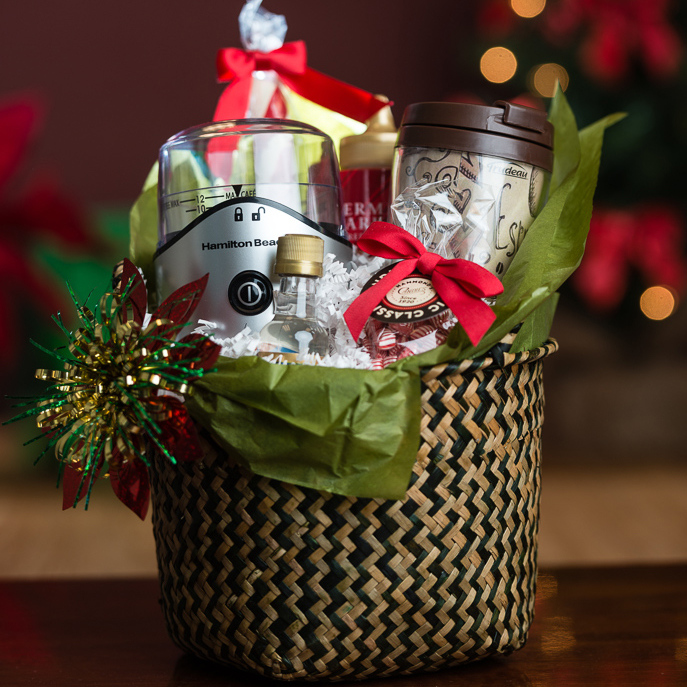 Choose a medium sized gift basket and fill with tissue or crinkle paper.
Select your preferred Hamilton Beach coffee grinder, remove it from the packaging and place into the basket.
Add a bag or two of delicious coffee beans from a favorite or local roaster.
Choose a travel or regular coffee mug that fits the personality of your gift recipient and add to the basket.
Add colorful, boutique candies and coffee syrup as a special treat.
Decorate with seasonal ribbon and bows.
Share your great gift and make someone's day.
FlexBrew Single-Serve Coffee Maker Gift Set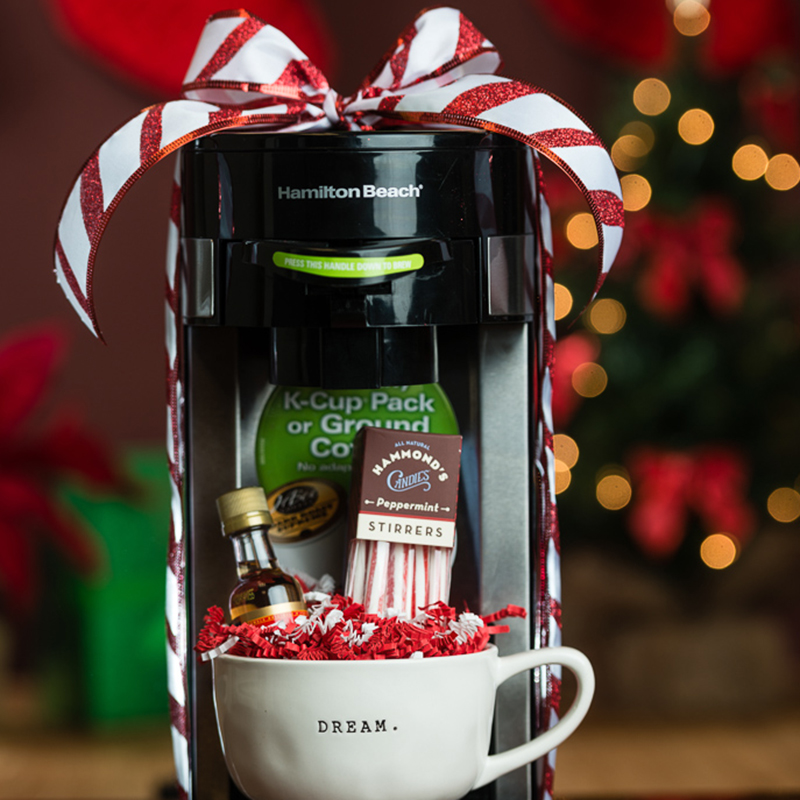 Choose your favorite Hamilton Beach single-serve FlexBrew® coffeemaker. There's a variety so be sure to check out all the different functions and choose the one that best fits the needs of the recipient.
Remove coffeemaker from packaging. No gift basket is required!
Choose a festive oversized coffee mug and fill with crinkle paper. Place at bottom of coffeemaker.
Add colorful candy stirrers and coffee syrup to the mug as a special treat.
Tie with ribbon and add a large bow on top.
Give a gift that will remind someone how special they are each day as they enjoy their favorite cup of Joe.