Avocado, Egg White, and Swiss Cheese Breakfast Sandwich
Ingredients
1 whole wheat sandwich thin, halved
1 avocado, pitted and mashed
2 tablespoons shredded Swiss cheese
2 large egg whites
1 slice medium tomato
1 slice red onion
½ cup micro greens
Directions
Preheat Breakfast Sandwich Maker until green PREHEAT light comes on. Lift cover, top ring and cooking plate.
Place bottom half of sandwich thin, cut-side up in bottom ring of Breakfast Sandwich Maker. Use a fork to press into ring, if necessary. Top with avocado and cheese.
Lower cooking plate and top ring. Add egg whites to cooking plate.
Close cover. Cook 2 to 3 minutes or until egg whites are beginning to cook. Open cover.
Top with remaining sandwich half, cut-side down. Use a fork to press into ring, if necessary.
Slide out cooking plate by rotating handle clockwise. Lift cover and rings; carefully remove sandwich with plastic spatula. Open sandwich, insert tomato, onion and micro greens.
Serves: 1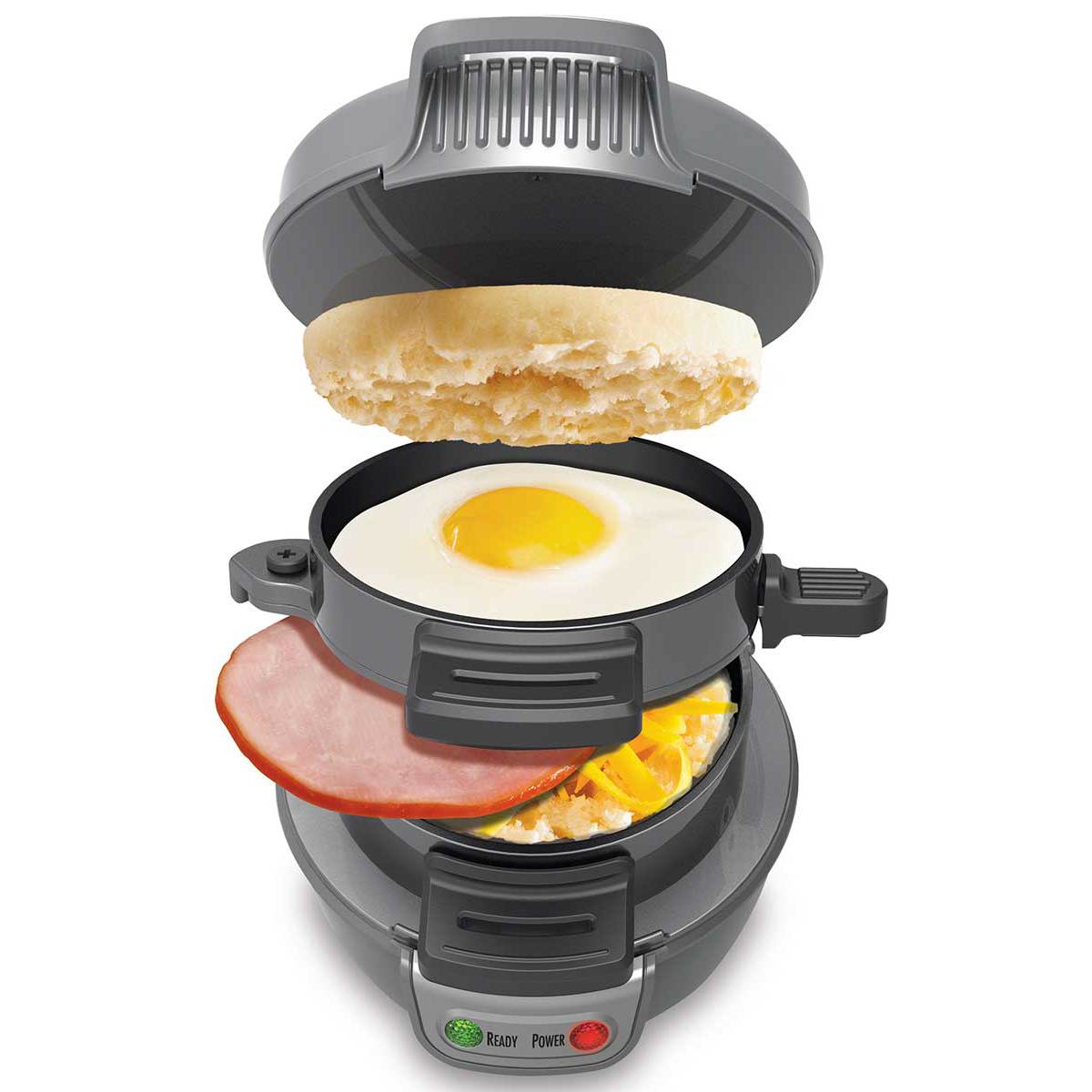 MORE RESOURCES
Stay up-to-date on the hottest food trends with our blog, discover a new favorite dish with recipes from our Test Kitchen, access your account, and so much more.
STAY CONNECTED
Join over 100,000 people who receive weekly emails with recipes, coupons and more!
THIS IS NOT A VALID EMAIL ADDRESS.