Buy more, save more! Take up to 25% OFF your purchase. Use code: CONFIDENCE. Ends 12/5/22. Learn more >>
Avocado, Egg White, and Swiss Cheese Breakfast Sandwich
Ingredients
1 whole wheat sandwich thin, halved
1 avocado, pitted and mashed
2 tablespoons shredded Swiss cheese
2 large egg whites
1 slice medium tomato
1 slice red onion
½ cup micro greens
Directions
Preheat Breakfast Sandwich Maker until green PREHEAT light comes on. Lift cover, top ring and cooking plate.
Place bottom half of sandwich thin, cut-side up in bottom ring of Breakfast Sandwich Maker. Use a fork to press into ring, if necessary. Top with avocado and cheese.
Lower cooking plate and top ring. Add egg whites to cooking plate.
Close cover. Cook 2 to 3 minutes or until egg whites are beginning to cook. Open cover.
Top with remaining sandwich half, cut-side down. Use a fork to press into ring, if necessary.
Slide out cooking plate by rotating handle clockwise. Lift cover and rings; carefully remove sandwich with plastic spatula. Open sandwich, insert tomato, onion and micro greens.
Serves: 1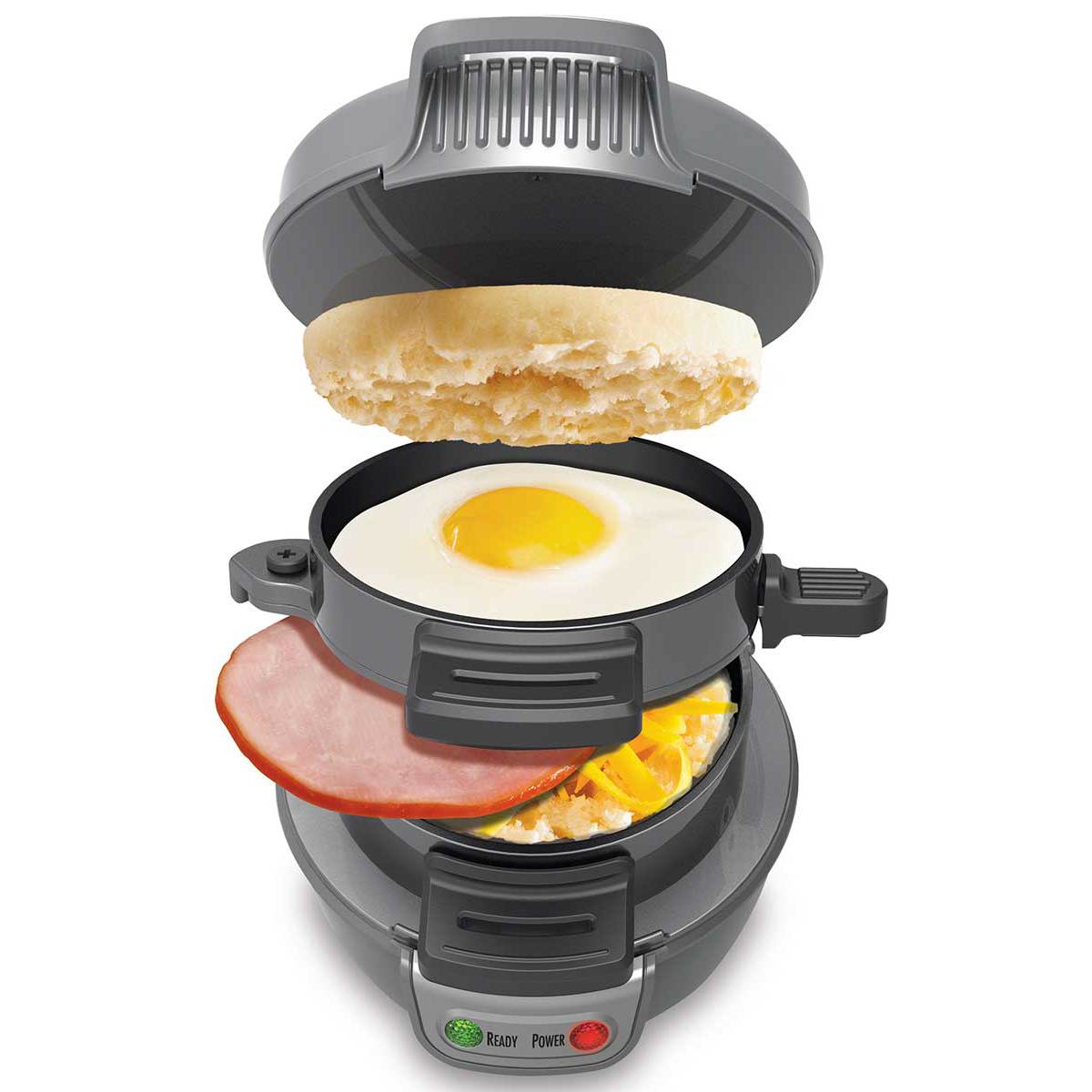 JOIN OUR COMMUNITY
Subscribe to receive exclusive discounts, exciting product information, delicious recipes, and helpful tips.
THIS IS NOT A VALID EMAIL ADDRESS.