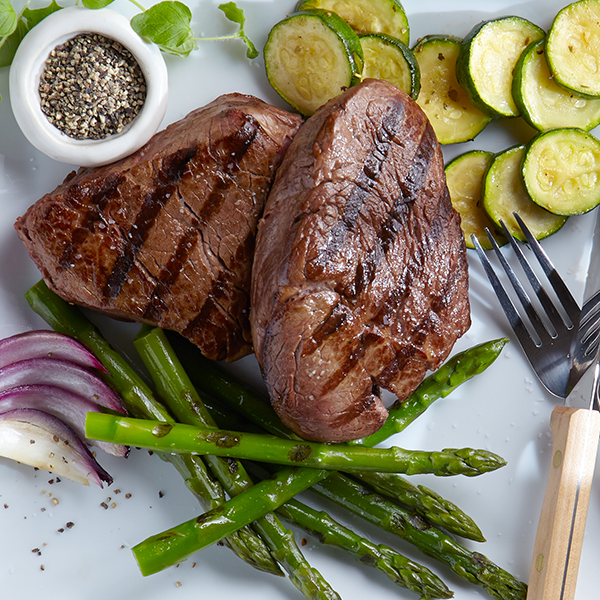 You don't need to go outdoors and fire up the grill every time you get a hankering for a steak dinner. If the weather is just too cold, or you just want the convenience of being in the kitchen amongst all your utensils, seasonings, cookware and dinner companions, turn to your indoor grill.
Indoor grills can help you make a juicy, perfectly cooked steak in no time with minimal hassle. You can also get those tempting sear marks along with the great taste that goes with them. Just make sure your indoor grill has an adjustable temperature that goes up to 425˚F or has a SEAR option, like our Steak Lover's Indoor Grill. And as a bonus, enjoy the convenience of a removable drip tray for easy cleanup, included in many models.
Ready to get started? Here's everything you need to know to grill a great steak indoors.
Prep the Steak
Our Test Kitchen experts recommend seasoning your steak one of two ways, depending on the cut of meat. For strip, filet or rib-eye steaks, which are very tender and cook more quickly than other cuts, a dry rub or salt and pepper will give you the best flavor.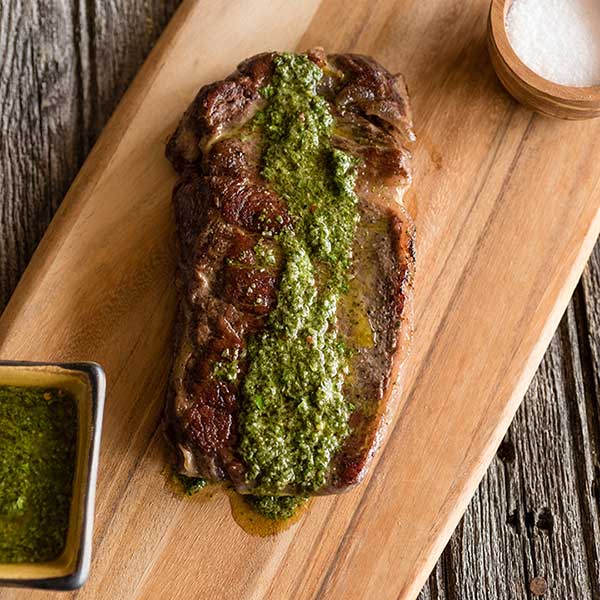 For tougher cuts, like skirt or flank steaks, marinate the meat in the refrigerator for 2 to 4 hours before grilling.
Preheat Your Grill
Your grill should be hot before adding the steak to it. This will get you a really great sear to seal in flavor. Make sure to preheat your grill on 425˚F or SEAR for 10-15 minutes or until the Ready light comes on (if your model has one). As soon as you begin preheating, remove the steak from the refrigerator and let it rest on the countertop. Since your steak will be cold from the fridge, letting it warm up a bit allows it to cook through more thoroughly. Just make sure to not leave it out too long (definitely under 2 hours) and always follow food safety guidelines.
Cook the Steak
Cooking time may vary based on the cut of steak, thickness, and beginning temperature of the steak and the grill, but consider this a helpful guide: For a New York strip steak (1 inch thick), grill on 425˚F for 8 to 10 minutes or until it reaches your desired internal temperature. If you are using a grill with only one cooking surface, make sure to turn the steak once halfway through cooking. If you are using an indoor grill with two, cut down on the cooking time to avoid burning it.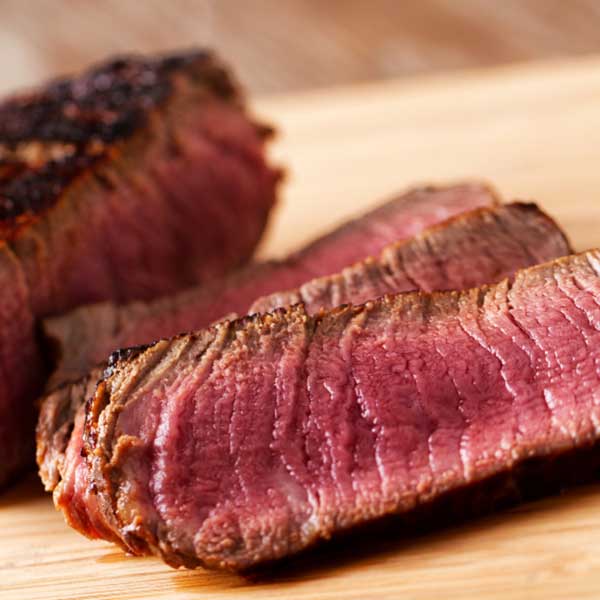 Take the Temperature
To get a great steak cooked to your desire pinkness, check the temperature. Insert a digital instant-read meat thermometer in a thick spot in the middle of the steak. The USDA recommends cooking your steak to a minimum of 145˚F, plus three minutes minimum of rest time. For reference, it will take approximately 6-7 minutes for a 1-inch ribeye steak to reach medium doneness (around 160℉). Since all indoor grills are different, make sure to check the Use and Care of your model to determine how long it will take you. If you've lost your Use and Care, don't worry. We have them all on our site. Just search by model number, go to your product page and look under support.
Let it Rest
It's best to let it rest. Once your steak is off the grill, it will need to rest for 5 to 10 minutes before serving. This time could let the temperature rise by 5˚ to 10˚F. The USDA recommends three minutes of rest time after cooking steaks to a minimum of 145˚F for food safety, but out Test Kitchen experts like to let it rest a little longer to get the most flavor. You can cover it loosely with foil during this time to trap in the heat.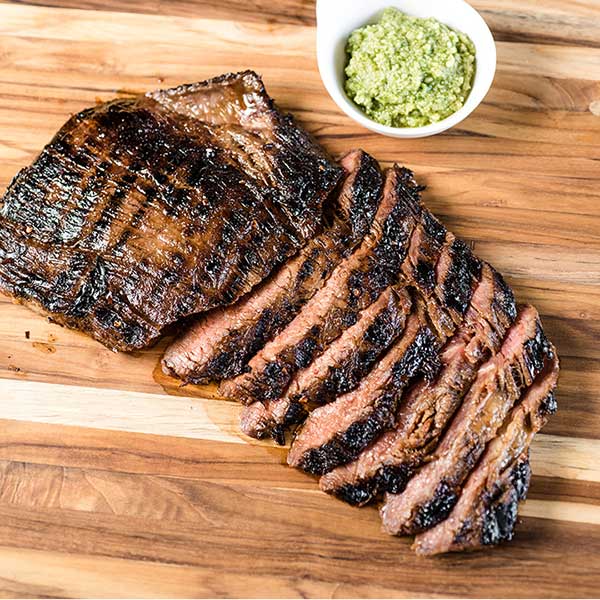 One final tip — have fun with it! Cooking a great steak on your indoor grill can involve some experimentation with your optimal cooking time and steak recipe. Try different marinades or dry rubs on your steak to see what you like best. Skip the expensive steak restaurant and make a great steak at home on your indoor grill instead.